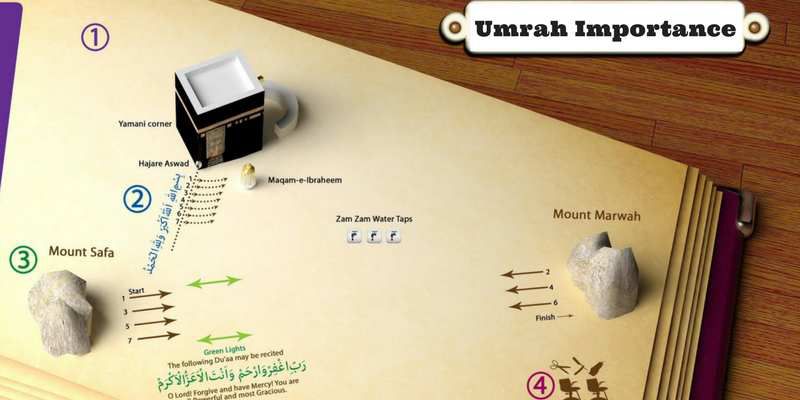 During Umrah, we have to face many difficulties. That's why it's better to keep all the necessary items. Before leaving home for minor pilgrimage, knowledge of ritual is essential. Preparation of Umrah should be started at least before two months ago so that we are not having any difficulty during Umrah.
Important Factors that Need to Consider:
Umrah can make at any time in the year. Minor pilgrimage in Ramadan is considered equivalent to Hajj. During Umrah, wearing the Ihram is critical for every pilgrimage. Here are some essential things to remember:
• Men wear a white dress that is Ihram.
• Women wear white and black long dresses.
• Everyone use sandals.
• Clothes should be clean before wearing them;
• Nails must cut.
• Always wash your hairs with shampoo.
• Use perfumes for fragrance (only male)
Items to Carry on Your Umrah Trip
People take unnecessary items with themselves. It's better to make a list so at the last moment you do not forget anything.
• Bring Ihram as an essential item.
• Guide book in which the complete procedure of Umrah described. The problem during the minor pilgrimage should be solved immediately.
• A prayer mat and two or three extra travel bags.
• Must be a Pocket Quran because you can read easily at any time.
• Things like cream or lotion are significant for skin care.
• Necessary medicines should be kept together like the tablet for fever, medicine for headache, cough syrup, strepsils etc. Which can take medications immediately during illness?
• A little knife for cutting some fruits but always keep it in big, not in hand luggage.
• 2 to 3 pair of socks and gloves.
• A small bag to get money and other necessary items quickly.
• One or two water bottle to reduce the intensity of thirst.
• Dry milk and tea bags for making tea.
• An alarm clock is also necessary. If there is any problem with the mobile, then you can use it.
• There should be a scissor for cutting hair.
• An umbrella to save yourself from the rain.
• Shampoo bottle is required to wash hair. Also, it is essential to have a comb.
• Pair of sleepers must be kept in luggage.
• Some packs of cake, dry food items and biscuits.
• Few detergents for washing clothes.
• Glasses and extra batteries for the emergency.
• Two or three glass and cups.
• An iron and water heater.
• Taking soap and towel for the bath is critical.
• It is necessary to take toothbrush and toothpaste for teeth cleaning.
• Men should have four shirts, two trousers, and two pajamas.
• Women should have four sets of long dresses and some passage.
• Passport, visa, identification card, hotel vouchers, airline ticket, transport tickets etc. must be at the time of exit.
Ending lines
It is important to keep all the necessary items along after that we can proceed with this heavenly journey with all happiness. For making your Umrah journey possible, choose Saudi Tours and book your Easter 2019 Umrah package today.